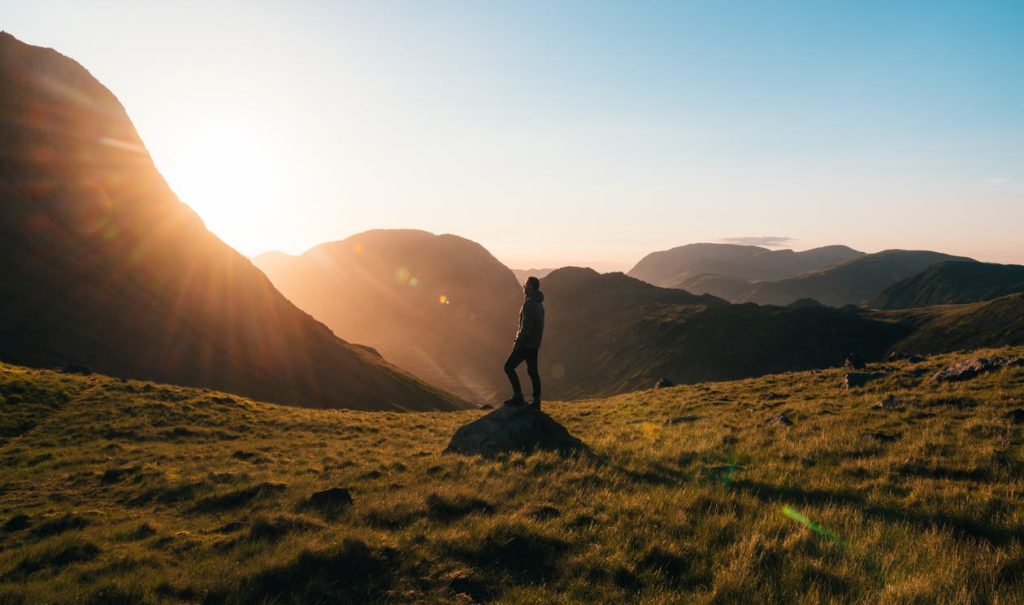 Agoura Hills is a city that's a part of Los Angeles County and is situated just nearby the popular cities of Oak Park, Calabasas, and Westlake Village. Agoura Hills is also located between the Santa Monica Mountains and Simi Hills, which makes it a prime location for anyone who loves to dine, ride horses, or spend time outdoors. The city is a short drive from Malibu, providing you with the means of traveling to the beach in just 30 minutes or so. As is the case with many of the cities around Agoura Hills, this destination is known for its beautiful weather and spectacular residential communities that allow you to search for your dream home in Southern California. Whether you're new to the community or are a long-time resident looking to explore the beautiful city of Agoura Hills, we've put together a comprehensive list of our favorite things to do when you want to get to know more about the spectacular community and lifestyle of Agoura Hills!
10. Enjoy the Views of Agoura Hills at Lady Face Mountain

If you enjoy spending time among nature and love to sight-see, the Lady Face Mountain is a premier destination in Agoura Hills for these activities. This is a lengthy yet pleasant 2-mile trail that's located around 4163-4599 Kanan Rd, Agoura Hills, CA 91301. The trail has a moderate difficulty, which means that you can walk it or hike it even if you don't have a substantial amount of experience. You can even take your furry friend with you, keep in mind that they must be kept on a leash at all times.
The hike is an out and back one as opposed to a loop trail. Along the way, you'll be provided with amazing views on either side of the mountain. Make sure that you take hiking boots and possibly a trekking pole to ensure that you're safe when hiking up and down the mountain. If you're traveling to this trail via Ventura Fwy., take the Kanan Rd. exit that leads to Lindero Canyon. The entrance to the main trail at Lady Face Mountain can be found soon after you pass Cornell Rd. Although Cornell Rd. is on your left, Lady Face Mountain will be located to your right.
9. Shop, Eat, & Grab a Drink Lakeside in Westlake Village
Many of the best shopping and dining destinations around Agoura Hills can be found near the lake at Westlake Village. When you're in the mood for a peaceful and relaxing experience along with beautiful lake views while you eat, consider visiting The Landing Grill and Sushi Bar, which is a stylish restaurant that offers a delicious menu that consists of a combination of American and Asian cuisine.
Just nearby the lake are two premier shopping destinations that include Westlake Plaza and Center and The Promenade at Westlake, both of which offer an array of shopping, dining, and entertainment options for you to consider. The Promenade is host to the Cinepolis Luxury Cinemas as well as such stores as Chico's and Sephora.
8. Play at We Rock the Spectrum (for kids)
When you're searching for places to take your kids that they will enjoy while also allowing you to have some fun, We Rock the Spectrum is a fantastic venue for kids of all ages. This is a unique indoor play gym for children that offers sensory-based play in order to foster exploration and learning. The many activities and programs that are provided at this destination are designed to help children in such areas as movement sensory processing, strength, positive behavior development, self-care skills, and social interaction with other kids, all of which will help with your child's neurological growth.
Open play is a program offered at We Rock the Spectrum that allows children to make use of the fun gym at any time without needing to enter into a specific class. You can also host your child's birthday party at this venue, which can be especially beneficial if you let the expert staff at We Rock the Spectrum handle all of the details for you. The gym is open from 9:00AM-6:00PM every day.
7. Visit Old Agoura
When you want to learn more about the history of Agoura Hills, consider stopping by Old Agoura. Old Agoura is a district that's located on the east side of Agoura Hills and is home to numerous historical homes and properties, which include horse facilities and private corrals that are great for anyone who enjoys an equestrian lifestyle.
A variety of open space areas such as the Liberty Canyon Park and Santa Monica Mountains National Recreation Area surround Old Agoura, which makes it a wonderful place to visit if you enjoy spending your time outdoors. If you want to visit Old Agoura to get a better sense of the history of Agoura Hills, the area is located to the east of Agoura Hills and can be found below the Cheeseboro and Palo Comado canyons. The area is just to the east of the junction of Kanan Rd. and Thousand Oaks Blvd.
6. Hike the Cheeseboro/Palo Comado Canyons
If you love to hike and are searching for trails that offer a small challenge while also providing you with picturesque scenery, the Cheeseboro and Palo Comado canyons are the places for you. These areas are comprised of terrain that's great for hikers, bikers, and equestrians. While you're traversing the land, you'll notice that much of the fields within the canyons consist of mustard, thistles, wild oats, and coastal sage scrub, all of which add to the scenery while also allowing you to get glimpses of some of the native plant communities.
The primary Palo Comado trail is a 9-mile trail that is rated as difficult and is known for being lined with beautiful wildflowers and providing travelers with spectacular views of the cities below. The 10.4-mile Cheeseboro Canyon trail is decidedly easier and is a great trail for beginners. To get there, take Ventura Fwy. to Cheeseboro Rd., which will take you directly to the two canyons.
5. Drink Wine and Enjoy a Safari at Malibu Wines
Visiting Malibu Wines is a great way to relax while also getting to spend time outdoors in a lively environment. This destination offers an array of exciting activities and adventures for you to partake in, from lounging at the outdoor tasting room where you can sample some of their latest wines to going on a wild safari while drinking wine with your friends. Malibu Wines is located at the 1,000 acre Saddlerock Ranch and vineyard, providing you with a wide area to explore.
If you choose to go on a wild safari ride, you'll be able to do so in an open-air safari vehicle and will take various stops along the way that will allow you to taste different wines, view the amazing scenery, and get close to numerous animals. The types of wildlife that you can see on one of these safaris include bison, zebras, camels, alpacas, and a special giraffe known as Stanley the Giraffe. During your wine tasting, you'll be able to sample several different wine varietals that include Merlot and zinfandel. Malibu Wines is located at 31740 Mulholland Hwy., which you can reach by either Kanan Rd. or Encinal Canyon Rd.
4. Visit Paramount Ranch
Whether you would like to go for a hiking trip or want to see a historic location that has been used to film many Hollywood films and current TV shows, the Paramount Ranch is a destination that provides something for everyone to enjoy. This 2,700 acre ranch was originally leased by Paramount Pictures in 1923 and has existed as a filming location ever since for movies like The Lake House and the current HBO hit series Westworld.
The area retains a western motif, which is clear by the presence of buildings and horse-drawn carriages that appear as though they are out of the late 1800's. Although the filming location is the main attraction of the Paramount Ranch, you can also spend time hiking, mountain biking, or horseback riding. The Medicine Woman Trail is a notable hiking trail at the ranch that you should consider visiting.
3. Catch a flick at the Cinepolis Movie Theater in Westlake Village
The Cinepolis Movie Theater allows you to catch a movie in style and luxury, providing you with a one-of-a-kind experience that you won't soon forget. The movies that are held at this theater are displayed with the usage of state-of-the-art audio and visual equipment so that you can get the most out of what you're watching.
The theater consists of eight screens as well as reclining leather seats. While you're watching a movie, you can order from a full-service menu and the food will be brought directly to you. The Cinepolis is situated within The Promenade at Westlake shopping center, which provides you with access to some of the best shopping and dining destinations in the city.
2. Visit the Mash Site
One of the more distinct historic sites in and around Agoura Hills is that of the Mash Site, which is the place where the filming of the M.A.S.H TV series took place. It's also a fantastic destination for hiking that boasts a variety of trails. This historic site is a part of the Malibu Creek State Park and was formerly owned by Twentieth Century Fox while the series was being filmed. Since filming wrapped, the site has been restored several times so as to ensure that the location remains recognizable. The main hiking trail around this site is the Crags Road trail, which can serve as a fun hike as you walk to and from the Mash Site.
1. Malibu Creek State Park
The Malibu Creek State Park is considered to be among the finest places to visit in or around Agoura Hills, which is due to the more than 8,000 acres of pristine mountain peaks and tallgrass plains within the park. Although the Mash Site mentioned previously is one of the most traveled locations throughout the park, there are an array of beautiful hiking trails and waterfalls that you won't want to miss.
If you're looking for an easy stroll that offers pleasant scenery, take the Mott Road trail or Grasslands trail. For more dramatic hikes, the Bulldog Road and Mesa Peak Motorway trails offer several miles of steep climbs. Along with the hiking and biking that you can do in this park, there are also areas for camping, bird watching, and kayaking. The park is located at 1925 Las Virgenes Rd. in Calabasas and can be reached by traveling along Mulholland Hwy until you reach the Las Virgenes Rd. The park itself is substantial in size, which means that there are numerous points of entry.
More to Do In Agoura Hills
Are you interested in learning more about Agoura Hills or are searching for a home to purchase in the area? If so, feel free to reach out to Nicki & Karen Southern California Luxury Real Estate if you have any questions. We'd be more than happy to help you discover the beautiful community of Agoura Hills in Southern California and all that it has to offer!